Dawson Program Corrective Sounds Healing Course
Healing yourself and others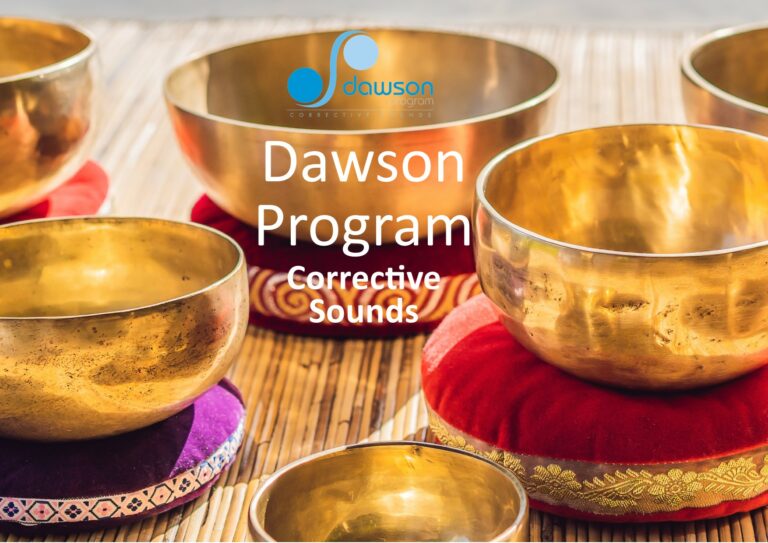 Why Choose the Dawson Program Corrective Sounds Course
The Dawson Program is based on knowledge of the body's electrical systems, which include the body's energy supply, the body's protection system and life energy. 
This program is the result of more than 30 years of study about how the body operates, development of how dis – eases can form and the body's innate ability to heal itself. It was developed in Australia by Cameron Dawson.
It involves Vibrational Kinesiology and healing sounds. The method is a mix of ancient knowledge and modern Western knowledge about the body's anatomy, physiology and pathology. 
How the Dawson Program Healing Process works
"The human body is a self-correcting mechanism with a genius at the helm called the innate, that is, the sub-conscious and DNA. 
Dawson Program corrections are accomplished initially by identifying and correcting the 28 base frequencies of the human body, in the order of correction desired by the individual's own sub-conscious mind." Cameron Dawson.
The Dawson Program involves an ancient form of sound therapy that has been rediscovered and combined with vibrational kinesiology. This treatment involves assessing imbalances in the physical body and energy systems. These imbalances can be caused by stress, shock and trauma and other aspects which can occur from birth and other life events. The negative impact that stress, shock or trauma can have on our mind, body and emotions is well documented in todays world. The frequencies and harmonics involved in the sound therapy that is the Dawson Program, speaks to the frequencies in our body and energy systems supporting our body. These frequencies communicate with our body through the harmonics of the sounds advising our body as to what the frequency of balance is. Working with the frequency of sound as a healing tool is something that has been used widely in ancient times. 
Within the Dawson Program, v
ibrational kinesiology identifies the source of an imbalance or stress, shock or trauma and the corrective sound therapy supports the body to return to balance.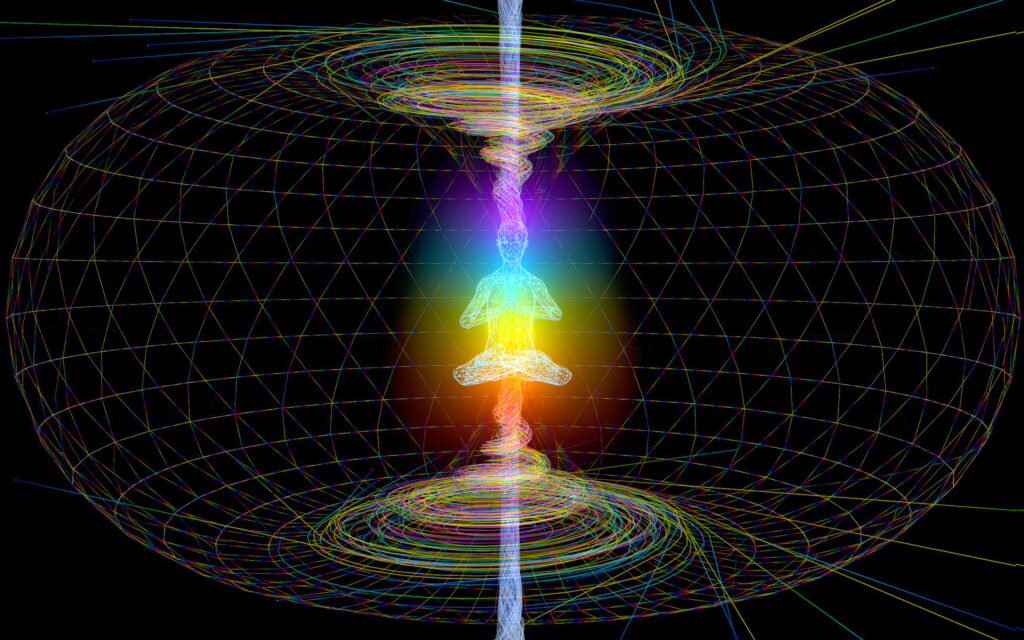 Course Modules 1 – 4
The Dawson Program Corrective Sounds therapy takes place over four course weekends. The first weekend Module 1 enables you to practice the Dawson Program Corrective Sounds treatment on family and friends. Completion of Module 2, 3 and 4 enables you to practice as an insured therapist on clients in your own therapeutic practice. 
The benefits of this treatment are amazing! This is a profound healing system which brings deep healing and balance to those who receive treatment. Watch this space for details of our next free introductory workshops. Or click below to book your course place or to receive a course brochure. 
What our Dawson Program Graduates say
"It was amazing how much I learned that in such a short space of time. The teaching style was amazing and it was such a safe and enjoyable learning environment. The amount of support and time given to each and every student was unbelievable. The course was so informative and had well-structured content. It was so well planned and designed and easy for anyone to follow. I really enjoyed witnessing the huge benefits after sessions on myself and all my case studies and seeing how surprised and excited my clients were with their progress. This course has been such a life changing experience. I have gained so much confidence in my abilities and belief in myself. It has opened my mind to so much. I have learned such valuable tools to help support myself and others it is such an amazing gift to have. I cannot thank Helen, Aga and Patricia enough for all they have given me. They are not only amazing trainers but supportive friends throughout the course and for life. I cannot thank you enough for all you have done for me. I am honoured and privileged to have gone on this journey with everyone."
"The course material was so interesting. Each week was a building block. There was a good amount of time given after the weekend classes with content and theory to put into practice. The quality of information provided was excellent,  very clear and not overloaded. I now have much more understanding of epigenetics and a knowing everyone has the ability to heal. I (and my clients) find the sounds amazing. Many people really have a connection to the affirmations. Every single person I speak to about the course is so interested. I would highly recommend doing this course. If people are genuinely interested in healing and know there is an alternative/complimentary treatment accessible to them, they should be given the information and chance to find out more for themselves. I have had a great experience and have enjoyed the learning so much. I feel so grateful for having found Helen 2 years ago and being able to take this journey."
"There were very in-depth explanations in this course with a great mix of theory and practice and a vast amount of content. I enjoyed exploring the different ways the Dawson Program can help people the most. I would absolutely recommend this course to anyone interested in this type of work. Helen is a fantastic facilitator and mentor. All questions throughout the course were answered fully and in-depth. A vast amount of information to learn in a very supportive environment."
"There was lots of great information in this course. Helen is an absolutely outstanding teacher. The content is fantastic. The checklist for me was a little hard to get to grips with. There is so much information in there. Again, I think this is to do with me just trying to get my head around it. I would 100% recommend this course to others. The course is such an eye-opening course and amazing to see how deep you can get to the root cause of any issue with clients. Helen is a minefield of information and is such a wonderful tutor. The support throughout this course from Helen is second to none. I could listen to her forever, which makes learning so much easier. Thank you Helen, you're one in a million!"
"The learning in this course was at a friendly and correct pace to take the information in. The quality of the content was amazing. The checklist for client corrections very clear with lots of information on it. I enjoyed every moment of the course and I would 100% recommend it. It is an excellent course for people who are working with energy healing or who are new to it. This course will bring you to the next level."
"Helen is an excellent tutor and the course was very detailed, which I love as it allows practitioners to really get to the cause of a malfunction within a client. I found every part of the course enjoyable especially when working on my case studies and seeing results with them from the first session. This course gives the student tools to change their lives and the lives of people around them."
"I enjoyed learning about the ancestral components, impacts and how to clear these the most within this course. It is a clear, detailed and very well-structured course which gives you the tools and support to practice confidently as soon you qualify."
"The quality of the content is excellent. I really enjoyed the encouragement from Helen. I would absolutely recommend this course, the content and skillset is life changing."
"The course was excellent and so easy to follow. The teaching skills are what made the course so enjoyable, I loved every minute of it. I enjoyed the way of learning, I enjoyed learning from other people's experiences, Helen made the learning experiences very interesting. I would recommend this course to others as it is also a self-healing course."
"The course material was very practical and easy to apply, and the teaching styles were very easy to understand. This was high quality content and was explained very well. I really enjoyed learning so much about what this course can correct in clients to help them. All aspects of this course were of huge benefit to me. I would certainly recommend this course to others."
Classes are held as live online or combined in-person/live-online events.
Any in-person aspect of the course will be non-mandatory and will be held in a venue in Dublin, Ireland.
Next Course Dates
November 2023 to April 2024

The Dawson Program takes place across four course Modules over four weekends. Classes take place Saturday 10am - 5.30pm and Sunday 10am - 5pm each weekend.

The next Dawson Program Corrective Sounds course dates are:

Module 1: 11th & 12th November 2023
Module 2: 20th & 21st January 2024
Module 3: 23rd & 24th March 2024
Module 4: 20th & 21st April 2024

The Dawson Program Corrective Sound Healing Course – 4 Modules
Course Investment Value €2,600
Early Bird (Pay in Full, discount €200) Value €2,400
Payment Plan Option €200 Deposit and 4 x payments €600
Location:
We are currently operating live online classes with a meet-up practical day included in the course. The date for this practical day is agreed with students in class.