Bio Energy
Diploma Course
Healing yourself and others
The Bio Energy Academy of Dublin Diploma Course Objectives
The Bio Energy Diploma course takes place across 8 months, part-time, one weekend per month. Students undertake a three part asessment process. On completion of your Bio Energy Diploma course you will be a Qualified Bio Energy Therapist and you will have attained a thorough knowledge and understanding of the following:
The Protocols (hand movements) of Bio Energy – All the protocols of bio energy will be taught to you in an easy to learn format and with continuous inter-active practice of the protocols. You will gradually do six case histories over the eight course modules.
The Seven Major Chakra Energy System – plus the Aura and the magnetic field of the human body. The Seven Major chakras are taught in modules, starting with the Root Chakra which is at the base of the spine in module one and continuing through Sacral Chakra module 2, Solar plexus Chakra module 3, Heart Chakra module 4, Throat Chakra module 5, Brow Chakra module 6, Crown chakra module 7. In this way you can assimilate all the information across each module while you are learning to do the hand movements that will clear the blockages in these energy systems including The Aura, Auric Fields and Magnetic field. We then look at additional general protocols and aspects in Module 8.
14 Meridians of the body – you will learn the location and function of the meridians through 5 element healing. The Chakras are the powerhouse which brings in the life force energy to the body and it falls into the openings of the meridians on the way down. The meridians then feed the Organs of the body, all of the meridians must be clear at all times for the body to be healthy.
Qi Gong – how to boost your own energy to a high vibrant frequency. We have two Tai Chi Masters who teach Roots & branches, 5 element healing Qi Gong which is a Chinese way of boosting the life force energy in the body to the maximum. This will then keep your immune system at 100% which will keep your body healthy. This is taught across each module of the Diploma programme.
Mindfulness – the practice of mindfulness is bringing focused attention to awareness, observing our thoughts and feelings without judgement. When we practice mindfulness we decrease stress within our mind and body and we focus on acceptance of our practice. We explore varying mindfulness practices across the course, looking at the benefits that such practices can bring to our every day lives.
Meditation – to acquire joy and tranquility, clarity of mind, to be stress and fatigue free and learn to be at peace with your source. We meditate each month for a short time and it is amazing how calm you become with even 5 to 10 minutes of meditation, we do our monthly practice of the hand movements in mindfulness which is to think only of being in the present moment. This brings calm and new strength to each student.
Diet and Nutrition – You are what you eat! We will show you what food to eat to be healthy and teach you how to diagnose the food you and your clients may be intolerant of.
Emotional Freedom Techniques – Our EFT practitioner will teach you to tap away all your emotional and trauma blockages in the 14 meridians, Chakras and Organs that will have accumulated in your lifetime. This is a special and unique way of clearing old baggage from your energy systems. We teach this across all eight modules of the Diploma programme.
Muscle Testing – we teach you how to connect with your subconscious and the subconscious of others in this unique way through a grounded connection with your body.
Positivity through Gratitude – how to build gratitude in your heart and send that gratitude out to the Universe and receive back exactly what you require in life to be fulfilled and happy. We teach this from module one as it will also change your thought structure to positive.
Remote Bio Energy Therapy

– we will teach you how to remote work using your Bio Energy practices, to clear energy imbalances at the subconscious, physical and energetic levels. Working with source energy and connecting with the subconscious, you will learn how to facilitate self healing for a client using remote Bio Energy practices.

Distance Healing – We will teach you how to send distance healing to others and will practice distance healing within each module of the course.
Life Coaching 

– Where do you see yourself in 5/10 years time?  Do you have a dream?  If you do have a dream, how do you see it happening for you! The Bio Energy Academy lecturers will show you how to achieve that dream. What is it you want in life? Where does your passion lie? What is it in creation that wants to express through you? What are you inspired to do? We will teach you to ask for what you want in life without fear and know that you can achieve it.

Geopathic Stress (Assessment & Clearing)

 – geopathic stress refers to disease of the earth or environment. Geopathic stress can negatively influence our energy field and body. We teach you how to assess if your home or another building has geopathic stress and we will teach you how to clear this for yourself and for others.

Building a New Career – with The Bio Energy Academy of Dublin. Bio Energy is a wonderful way to start a new career, we will show you how to start up your own clinic, how to welcome and treat your clients, keep records, manage administration, ensure compliance with data protection and insurance and how to focus and market yourself.
Bio Energy Treatments take an hour from meeting and greeting. Listening to your client, treatment and closing, booking your next appointment and saying goodbye. All of this is vitally important which is why our course is so detailed. You, the therapist, will build your knowledge month by month. And you will treat your clients with love, light and energy. Four Bio Energy treatments make up a programme of sessions for each client. A programme takes place over a duration of time that fits with the clients unique and individual energy and needs. 
As a Bio Energy Therapist, you can choose to do as little or as much as you wish reagarding part-time or full-time hours. It is all about being in the flow of what works best for you and your clients.  
What our Bio Energy Diploma Graduates say
"This course is so much more than a Bio Energy course.  It not only teaches the student about Bio Energy and Bio Energy Protocols, it provides the student with tools for them to grow and develop and reach their full potential both on a personal level and in their business going forward. Interaction between all students was encouraged and this facilitates a supportive network for students embarking on their Bio Energy Business journey. Due to COVID the course was carried out online and I believe this in no way affected my learning and enjoyment of the course and my interaction with my fellow students. Helen is a skilled course facilitator, is encouraging to her students and full of knowledge. She was always available to the students to talk through any questions or problems. Thank you Helen."   Martina Gill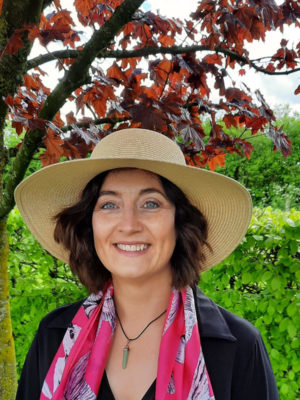 "The course material was excellent, informative, I learned so many new skills for self-care. The content of the course far exceeded what I was expecting. I not only learned the skills necessary to become a competent Bio Energy Therapist, I also learned skills around healing sounds, EFT, Kinesiology, forgiveness and gratitude that I will take forward into my personal life. Learning the Meridian pathways and how to clear them. The importance of setting my protection and energy levels before starting a healing session and re-boosting energy. The most important thing that I got from this course in comparison to all the other healing modalities is the ability to practice as a therapist without picking up client illnesses. The videos that you get to support your practice are excellent to have as refreshers. Everything was included in this course that is needed to progress competently as a Bio Energy Therapist. You will have the tools that will allow you to investigate every angle of the root causes and resolution of your client's Illness. I personally got more than I could have asked for out of this course. My father had tumor's in his bladder that completely disappeared after 6 sessions – confirmed in the hospital 14.09.2020. Helen is an excellent teacher, very thorough, very understanding with a lot of empathy for her students. I would highly recommend this course as the support is fantastic. She genuinely cares for all her students."  Ann Staunton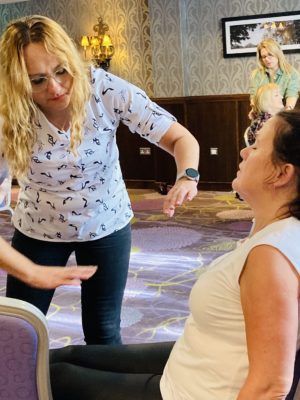 "Before starting my journey in Bio Energy, I knew nothing about it. Now that I'm a qualified Bio Energy Therapist, I am amazed to know and understand the healing powers that Bio Energy can offer. It is a powerful treatment for physical, mental and emotions within the body. It benefits me personally in my life, and also helps people that I treat. The content of the course was excellent and very easy to follow. Videos of each month's protocols were excellent and very beneficial to look back on during the month, while practicing. I found the course content highly effective, and even while I was doing the Diploma Course, I got excellent results from my case studies. I looked forward to doing the course every month as I knew by the end of each weekend, I would learn so much more, be more relaxed and more energized. Helen, the course tutor, was almost like a mother to us. She wanted us to get the most out of the course and also made the learning fun. Helen was always there for us throughout the months, and available to answer any of my questions quickly, through phone call or message. Helen is an amazing person and teacher. I am a neuromuscular therapist for the past 9 years. I have attended a lot of courses, but the Bio Energy Academy Diploma Course is by far the best course I ever did, and got the most support from. If you are considering doing an alternative course for yourself or to start a new career, I would look no further than the Bio Energy Academy of Dublin, to train as a Bio Energy Therapist. I recommend this college and course 110%. Thank you for getting me on to this amazing journey." Ger Dempsey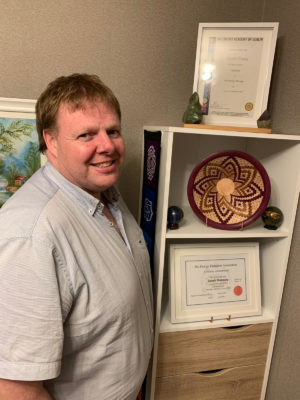 "The course material is practical and easy to apply. The teaching style is practical and theory is easy to understand. The handout documents are very informative and videos and recordings are very helpful. A most enjoyable part of the course was meeting such lovely people. I learned a lot about self-care as well as working with clients. I liked the balance of theory and practical distance healing on Zoom. I felt it worked well. I would highly recommend this course for clients and therapists health and wellbeing. It is so enjoyable on all levels and run by a very special team." Karen Browne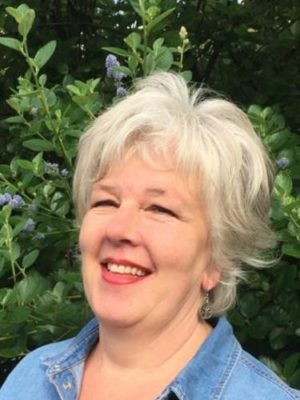 | | | |
| --- | --- | --- |
| Module | Month | Location |
| Module 1 | 20th & 21st May 2023 | Live online class |
| Module 2 | 17th & 18th June 2023 | Live online class |
| Module 3 | 15th & 16th July 2023 | Live online class |
| Module 4 | 19th & 20th August 2023 | Live online class |
| Module 5 | 16th & 17th September 2023 | Live online class |
| Module 6 | 14th & 15th October 2023 | Live online class |
| Module 7 | 18th & 19th November | Live online class |
| Module 8 | 16th & 17th December | Live online class |
An in-person course day (non-mandatory) will take place during this course. The date for this is finalised in class with students. 
The Bio Energy Academy of Dublin Diploma course – 8 months
Early Bird Investment €4,100 until 5th May
Pay in Full Course Investment €4,500 from 6th May
Or
Payment Plan Option
€200 deposit to reserve your place
8 module payments:  Module 1 €450; Module 2 – 8 €550 per module
 Location: Classes are held as live online with an in-person practice day which takes place during the course programme. 
In-person classes (when running) for the Bio Energy Diploma Course take place at the Marine Hotel, Sutton, Dublin 13.  The Marine Hotel in Sutton is set in magnificent, peaceful and tranquil surroundings overlooking Dublin Bay. There is nearby access to a coastal walk at Sutton.
Our wonderful team members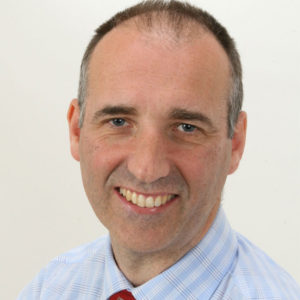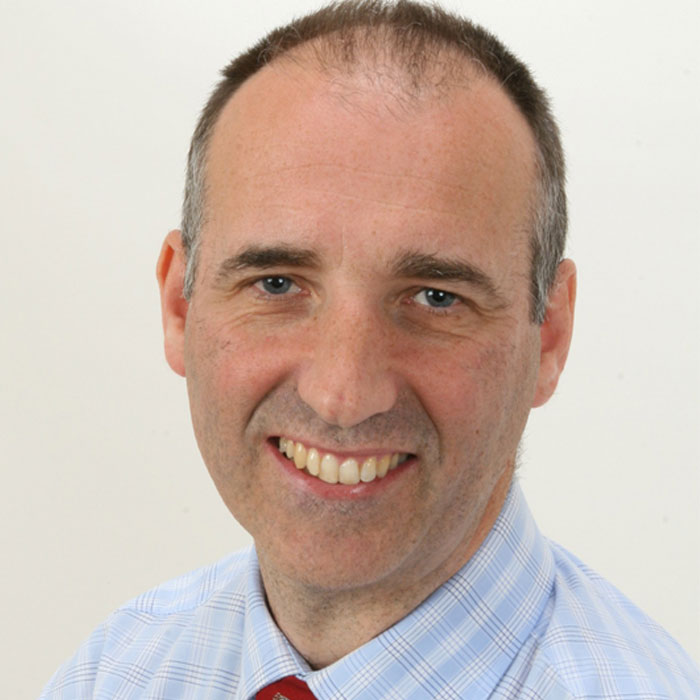 Declan Rothwell (B.Sc., Lic.Ac., OMBAcC)
Classical Five-Element Acupuncturist practicing in Dublin, Ireland and Principal of Cofea ...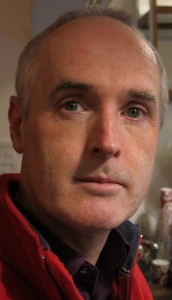 Sean O'Neill – B.Sc., B.A.(Hons), Lic.Ac. OMBA
Five Element Acupuncturist with a Dublin based clinic and ...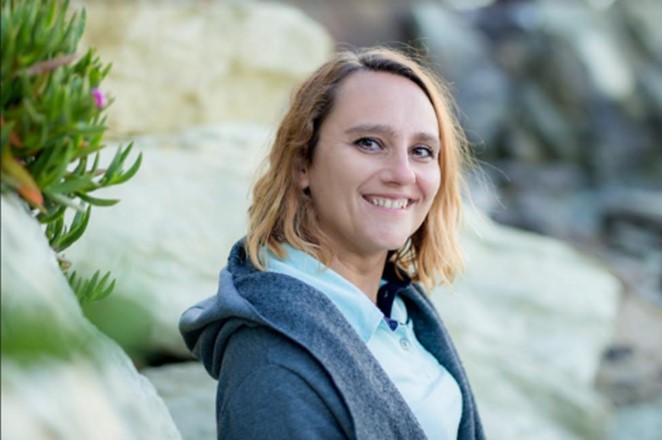 Aga Kutajczyk-Talaj
Bio Energy Protocol Assistant and Bio Energy Therapist