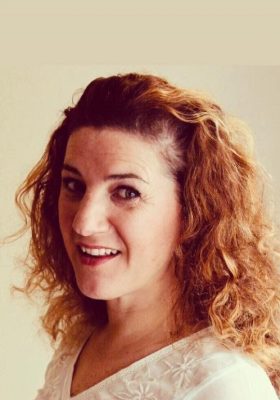 Helen O'Flinn, Managing Director and Lead Lecturer​
I have always had an interest in complementary therapies as either a standalone option or to compliment other interventions with the ultimate aim to promote self-healing. Having had personal experience of seeing how the body can heal itself given the right environment, I realised that the right environment has to be created and focused on body, emotions, mind and spirit. I combine the knowledge and experience I have to enhance and enrich all training programmes within the Bio Energy Academy.
My passion in life is sharing the knowledge and experience of energy work that I have with others so that they in turn can bring this amazing therapy of Bio Energy to their friends and families and into their wider communities. This treatment is simple, pure and profoundly powerful.
Students come to learn Bio Energy with us for many different reasons. Some require this training to work with their families and friends. Some are following their passion in self-development and some set out from the get-go to create a beautiful business where they can evolve into a skilled Bio Energy Therapist, spreading the message of this wonderful healing treatment within their communities. We cater and support all of these passions within our Diploma course. And we are there 100% for individual tailored support for our students both during the course as well as having an after-care approach to supporting our qualified skilled Bio Energy Therapists.
I hold a Diploma in Bio Energy Healing. I am also a certified Theta healing practitioner, certified Mindfulness practitioner, certified Emotional Freedom Technique (EFT) practitioner, Cognitive Behaviour Therapy (CBT) Practitioner and Access Bars Practitioner and Facilitator.
I also have a multi-dimensional background in that I have practiced for many years as a senior corporate management professional in the areas of people centred leadership development, change management and organisational development. I have worked for multi-national corporations, public sector organisations, NGOs and private consultancy practices. I have also trained as a workplace mediator. I hold the following academic qualifications, Certificate in International Development practice, Masters in Business Administration, BSc Human Resource Management, Certificate in Mediation and Conflict resolution and Prince2 project management. I have worked in eight countries across Europe, Africa and Asia.
I was privileged to hold the positions of Chairperson (2017/2018) and Secretary (2015/2016, 2016/2017, 2017/2018) of the Bio Energy Therapists Association.
I bring together all of the key elements from my holistic and business backgrounds to ensure a well rounded Diploma course is provided to students who are ready to step into their own power at the end of their Diploma studies to fully bring their Bio Energy healing skills and their uniqueness into their life and the lives of others.
I am always in awe of our students and graduates and am eternally grateful that they are willing to open their hearts to learn about the amazing healing practice of Bio Energy for their own benefit and the benefit of others. This Diploma course truly is a wonderful journey to go through and a life changing experience.
For further information concerning Bio Energy and the one:one work that I conduct in this field, please visit my twin website by clicking here.
Bio Energy Therapists Association (B.E.T.A .)
Chairperson of BETA the Bio Energy Therapists Association (Nov. 2017- Nov 2018)
Secretary of the Bio Energy Therapists Association (Nov. 2015 – Nov 2018)
F.I.C.T.A. Federation of Irish Complimentary Therapist Associations
"With my passion and integrity I am now ready to pass on my knowledge of Bio Energy Therapy through our Diploma course and training."
What Our Clients​​ Say about Us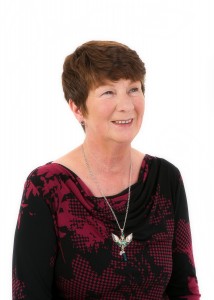 Gemma Hipson, Founder & Coach
I started my career in retail becoming retail general manager of 11 shops, with 11 managers, 130 staff and a 7 million punts turnover in the mid 70's and loved every minute of it.
In 1981 at the top of my profession in retail, I diversified into property completing my degree in land and property law under the auspices of the Irish Auctioneers and Valuers Institute, becoming a member  M.I.A.V.I.
I then went on to quietly build three auctioneering outlets Fitzwilliam st, Maynooth and Raheny village under the name Hipson properties Ltd. I continued until 2007 when I sold my business and retired from property.
I then completed Deepak Chopra's seven day conference on Universal energy (Seduction of Spirit), which dropped the mantel of business and opened my heart. This led me to complete my European diploma course in Bio Energy Therapy. In 2013 I qualified as a Sound Correction Therapist.  
European Diploma in Bio Energy Therapy – European Institute of Bio Energy
Anatomy & Physiology Devere AcademyTFH Synthesis – International Kinesiology College
Dawson Program Sound Correction Therapist
B.E.T.A   Bio Energy Therapists Association
Chairperson of BETA The Bio Energy Therapists Association (Nov. 2015 – Nov. 2017)
F.I.C.T.A. Federation of Irish Complementary Therapist Associations