The Bio Energy Academy of Dublin was founded in 2013 by Gemma Hipson. Helen O'Flinn joined the team as the Managing Director to support and expand the programmes within the Academy. Aga Kutajczyk-Talaj joined the team as a Support Educator. Patricia O'Keeffe is also a support educator with our team. Seán O'Neill and Declan Rothwell support the team as 5 Elements Roots and Branches Qi Gong Masters and Teachers. Together through our combined wisdom and knowledge we provide our students with an education in Energy work where they are confident to use their energy healing practices for themselves, family, friends, their clients and even animals! Meet our team below.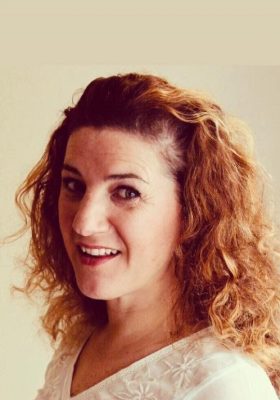 Helen O'Flinn, Managing Director and Lead Lecturer​
I have always had an interest in complementary therapies as either a standalone option or to compliment other interventions with the ultimate aim to promote self-healing. Having had personal experience of seeing how the body can heal itself given the right environment, I realised that the right environment has to be created and focused on body, emotions, mind and spirit. I combine the knowledge and experience I have to enhance and enrich all training programmes within the Bio Energy Academy.
My passion in life is sharing the knowledge and experience of energy work that I have with others so that they in turn can bring this amazing therapy of Bio Energy and the Dawson Program to their friends and families and into their wider communities. This treatment is simple, pure and profoundly powerful.
Students come to learn Bio Energy and the Dawson Program with us for many different reasons. Some require this training to work with their families and friends. Some are following their passion in self-development and some set out from the get-go to create a beautiful business where they can evolve into a skilled Bio Energy Therapist or Dawson Program Therapist, spreading the message of this wonderful healing treatment within their communities. We cater and support all of these passions within our Diploma courses. And we are there 100% for individual tailored support for our students both during the course as well as having an after-care approach to supporting our qualified skilled Bio Energy Therapists and Dawson Program Therapists.
I hold a Diploma in Bio Energy Healing. I am also a certified Dawson Program Practitioner and Educator, certified Theta healing practitioner, certified Mindfulness practitioner, certified Emotional Freedom Technique (EFT) practitioner, Cognitive Behaviour Therapy (CBT) Practitioner and Access Bars Practitioner and Facilitator.
I also have a multi-dimensional background in that I have practiced for many years as a senior corporate management professional in the areas of people centred leadership development, change management and organisational development. I have worked for multi-national corporations, public sector organisations, NGOs and private consultancy practices. I have also trained as a workplace mediator. I hold the following academic qualifications, Certificate in International Development practice, Masters in Business Administration, BSc Human Resource Management, Certificate in Mediation and Conflict resolution and Prince2 project management. I have worked in many countries across Europe, Africa and Asia.
I was privileged to hold the positions of Chairperson (2017/2018) and Secretary (2015/2016, 2016/2017, 2017/2018) of the Bio Energy Therapists Association. I hold the current position of Chairperson of the Dawson Program Corrective Sounds, Education, Development and Training Support Network, Ireland and UK.
I bring together all of the key elements from my holistic and business backgrounds to ensure well rounded Diploma courses and certifications are provided to students who are ready to step into their own power at the end of their Diploma studies to fully bring their Bio Energy healing skills, Dawson Program training skills, and their uniqueness into their life and the lives of others.
I am always in awe of our students and graduates and am eternally grateful that they are willing to open their hearts to learn about the amazing healing practice of Bio Energy and the Dawson Program for their own benefit and the benefit of others. This Diploma and Certifcation courses are truly a wonderful journey to go through and a life changing experience.
For further information concerning Bio Energy and or the Dawson Program and the one:one work that I conduct in this field, please visit my twin website by clicking here.
Bio Energy Therapists Association (B.E.T.A .)
Chairperson of BETA the Bio Energy Therapists Association (Nov. 2017- Nov 2018)
Secretary of the Bio Energy Therapists Association (Nov. 2015 – Nov 2018)
F.I.C.T.A. Federation of Irish Complimentary Therapist Associations
Dawson Program Education, Development & Training Support Network, Ireland, UK and Australia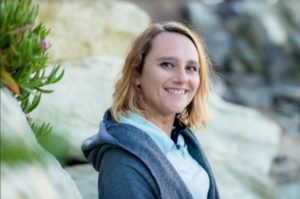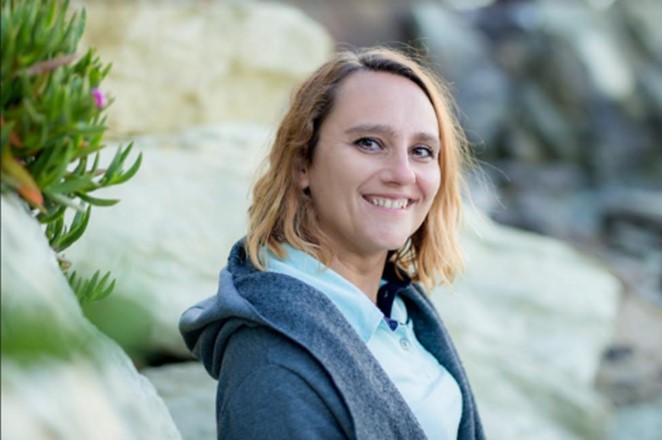 Aga Kutajczyk-Talaj
Bio Energy and Dawson Program Teaching Assistant
I started my journey with Bio Energy when I realised that conventional medicine didn't offer all the answers to my questions, so I ventured the journey of self-study not only to become educated but also to help my autistic child.
In my earlier days this journey took me along wide detours including nutrition and herbalism and a general interest in holistic living where connection the nature is fundamental. I received my qualification in Bio Energy from the Bio Energy Academy of Dublin. I specialise in three main forms of treatment:
Aura, Chakras, Meridians (electro-magnetic body fields)
Emotional Freedom Technique (EFT)
The Planetary Tuning Energy Chimes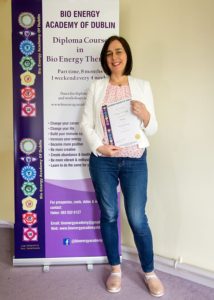 Patricia O'Keeffe
Dawson Program Teaching Assistant
I became interested in holistic approaches to health about 10 years ago.
After practising as a mindfulness facilitator I became aware of the mind and body connection and wanted to expand my knowledge of mind and body health.
I began to explore energy healing and when I learnt about bio energy and its gentle and effective benefits to mental and physical health I qualified as a Bio Energy Therapist.
I heard about the Dawson Program from Gemma Hipson, a qualified practitioner of the Dawson Program.  I was intrigued by this transformative program, its use of ancient sounds to bring the body to optimum health.   I become a  Dawson Program practitioner under the mentorship of Robert Johnston. I now practice as a Teaching Assistant with the Bio Energy Academy of Dublin.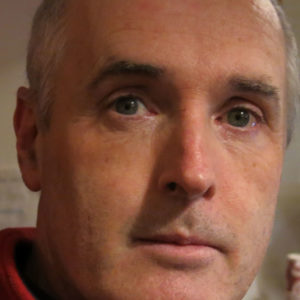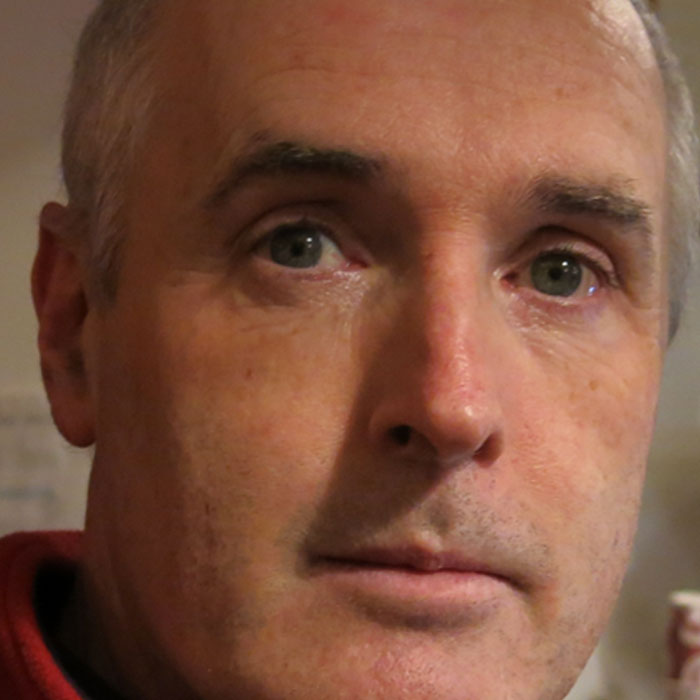 Sean O'Neill – B.Sc., B.A.(Hons), Lic.Ac. OMBA Guest Lecturer
Seán O'Neill is a classical Five Element Acupuncturist with a Dublin based clinic and is also a teacher and Course Manager at the College Of Five Element Acupuncture (COFEA) Ireland. Sean graduated in 1986 from Dublin City University with a B.Sc. He qualified from the College Of Traditional Acupuncture in 2008 with his Lic.Ac. and a B.A. (Hons).
Sean is running a busy T'ai Chi School with other teachers in Dublin. Roots and Branches™ 5 Element Qi Gong Roots & Branches consists of moves that generate Qi, circulate and unblock Qi, apply the Qi to nourish the system, and return the Qi to the deepest level, that of Jing Qi, associated from time immemorial with health, spirit and longevity. In Chinese Medicine, Qi is the energy of life which is present in every living thing. The unimpeded and balanced circulation of Qi is considered essential for our mental, physical and spiritual well-being. In this course we will practice relaxing T'ai Chi postures and movements, plus self-care exercises to maintain or regain your health. You will experience the five phases of Qi energy (also known as the Five Elements: Water, Earth, Wood, Fire and Metal) and learn how to keep them healthy in your life. Combining T'ai Chi and the Theory of the Five Elements, Roots & Branches is a series of exercises to generate, circulate and utilize the Qi to tune each of the five energies in a direct and profound way. The course includes awareness of the specific Qi of each season and how it can enliven us. So this work is called "generating Qi" and it is precisely that. It generates, circulates, and protects Qi, and can, over a period of time, restore Jing and help heal illnesses and traumatic experiences. Each hour in this course is a complete unit in itself, but we recommend to help you get the optimum benefit and experience the energetic qualities of all the 5 Elements that you complete an entire term of classes. By the end of this course, you will be able to practice on your own to support your well-being and health for the rest of your life. Roots & Branches™ : 5 Element Qi Gong, Generating Qi is excellent for:
easy practice, making you want to continue with it
fun, generating a pleasant mood
breathing naturally from the tan tien
Your experience on this course is enhanced your teachers, Declan Rothwell and Sean O'Neill are trained Classical Five Element Acupuncturists.
Declan Rothwell (B.Sc., Lic.Ac., OMBAcC) Guest Lecturer
Declan Rothwell Roots & Branches™ 5 Element QI Gong Declan is a Classical Five-Element Acupuncturist practicing in Dublin, Ireland and Principal of Cofea.( College of Five Element Acupuncture- Ireland) Declan graduated in 1984 from Trinity College with a B.Sc (Hons).
He qualified from the College of Traditional Acupuncture in 1997 with his Lic.Ac and continued to study with J.R & J.B. Worsley after graduation. Declan is a certified Advanced Teacher of Classical Five Element Acupuncture. Declan is also running a busy T'ai Chi School with other teachers in Dublin.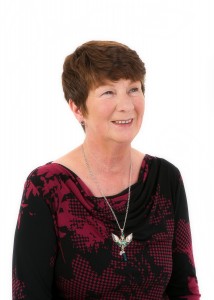 Gemma Hipson, Founder & Coach
I started my career in retail becoming retail general manager of 11 shops, with 11 managers, 130 staff and a 7 million punts turnover in the mid 70's and loved every minute of it.
In 1981 at the top of my profession in retail, I diversified into property completing my degree in land and property law under the auspices of the Irish Auctioneers and Valuers Institute, becoming a member  M.I.A.V.I.
I then went on to quietly build three auctioneering outlets Fitzwilliam st, Maynooth and Raheny village under the name Hipson properties Ltd. I continued until 2007 when I sold my business and retired from property.
I then completed Deepak Chopra's seven day conference on Universal energy (Seduction of Spirit), which dropped the mantel of business and opened my heart. This led me to complete my European diploma course in Bio Energy Therapy. In 2013 I qualified as a Sound Correction Therapist.  
European Diploma in Bio Energy Therapy – European Institute of Bio Energy
Anatomy & Physiology Devere AcademyTFH Synthesis – International Kinesiology College
Dawson Program Sound Correction Therapist
B.E.T.A Bio Energy Therapists Association
Chairperson of BETA The Bio Energy Therapists Association (Nov. 2015 – Nov. 2017)
F.I.C.T.A. Federation of Irish Complementary Therapist Associations
What Our Students and Graduates Say About Us