Bio Energy Level 1 Activate Energy Healing
A Fusion of Bio Energy
and Wellbeing
(self-paced learning)
Activate Your Inner Healing System And Experience
Better Health & Wellbeing Daily Through Bio Energy
(While Helping Your Friends, Family, Children & Pets Too!)
Activate Energy Healing is
our 'Self-Paced Online Learning' Bio Energy Beginner Level 1 programme. This is the only online course available that takes the abstract concept of energy and turns it into an effective, step-by-step approach to optimized health and wellbeing. You can start to practice Bio Energy straight away.
Anyone Can Practice Bio Energy To Achieve Daily Optimised Health and Wellness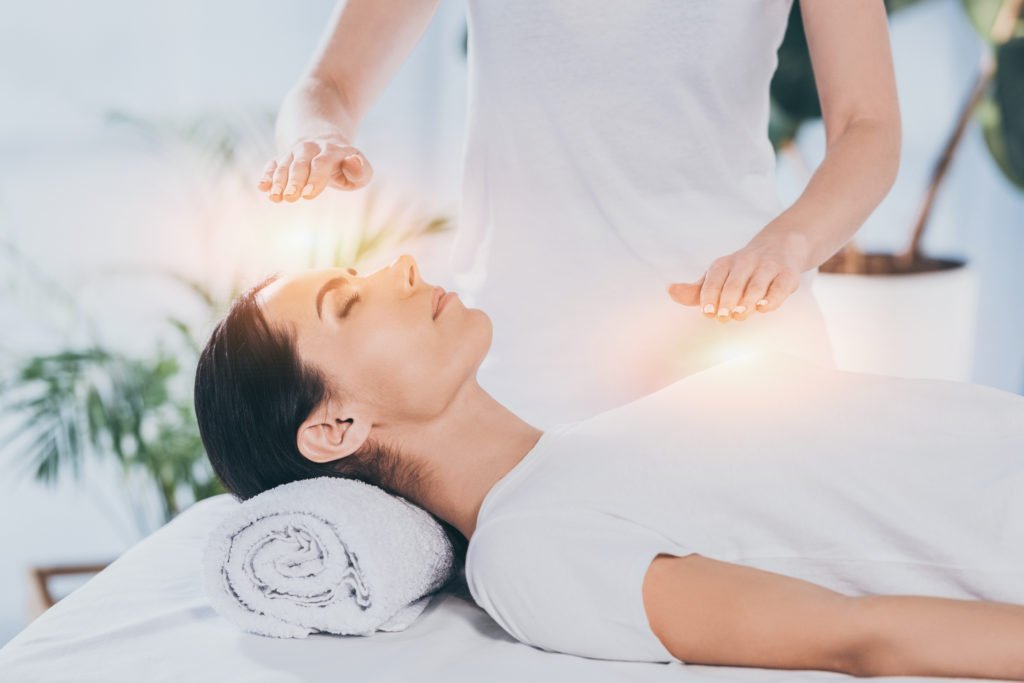 Bio Energy exists, and tapping into the internal healing system to correct imbalances and release stress, toxins and trauma is the key to daily mental, physical, spiritual and energetic health and wellbeing.
The problem is, no one's talking about how to take an abstract concept like energy healing and turn it into a practical format that anyone can learn and practice on their own.
But what if there was a way to practically apply it in your day-to-day life? A way to turn Bio Energy healing into a structure with processes that work from anywhere on anyone?
Introducing Bio Energy Level 1
Activate Energy Healing
The Only Online Self-Led Bio Energy Course That Turns The
Abstract Into A Step-By-Step Practice For Daily Health
Bio Enegy Level 1 Activate Energy Healing is a self-led online course that helps people better understand the basic fundamentals of how energy works. It enables a student to practice Bio Energy, a physical energy healing modality that can be practiced remotely or in-person, on family and friends only.
This programme walks you step-by-step through:
** Students can achieve a certificate at the end if they complete and pass the quiz at the end of the programme. The course does not enable students to practice commercially with the content. If you wish to practice commercially check out our Bio Energy Diploma course here.** 
Here's what's Included ...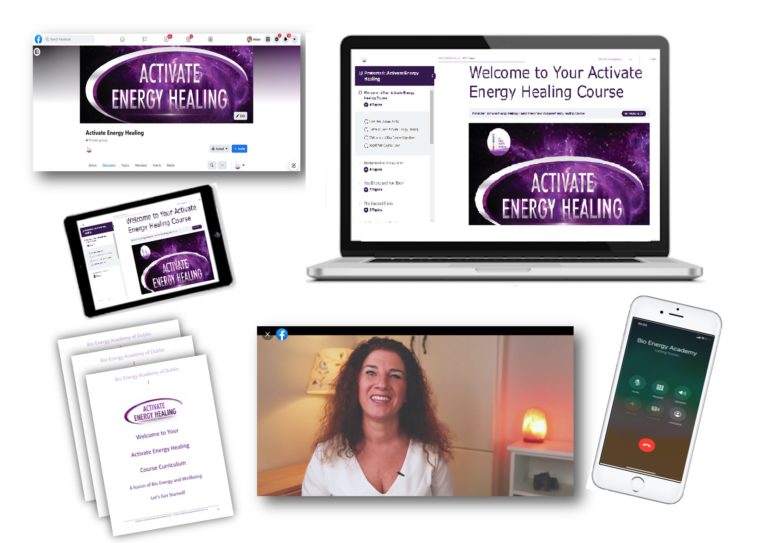 Bio Energy Level 1 Activate Energy Healing Video Trainings  (€613 Value)
Bio Energy Level 1 Activate Energy Healing includes 14 modules broken down into 27 videos that walk you step-by-step through how to use the practice of Bio Energy in partnership with other wellbeing skills to bring balance, health and wellness to your daily life. It also provides you with skills to support your family and friends with your practice. Videos are stored inside a private membership area and available for you to watch at your own speed whenever it fits your schedule best.
The programme covers:
●     Lesson 1:  Welcome
●     Lesson 2:  Background to Energy Work
●     Lesson 3:  Your Energy & Your Body
●     Lesson 4:  The Electrical Fields
●     Lesson 5:  Getting Ready to Practice
●     Lesson 6:  Energy Hygiene
●     Lesson 7:  Remote Energy Healing
●     Lesson 8:  Bio Energy Movements
●     Lesson 9:  Working With Children
●     Lesson 10:  Working With Animals
●     Lesson 11:  Self-Care Toolkit
●     Lesson 12:  Take It Further
●     Lesson 13:  Course Evaluation
●     Lesson 14:  Quiz/Certification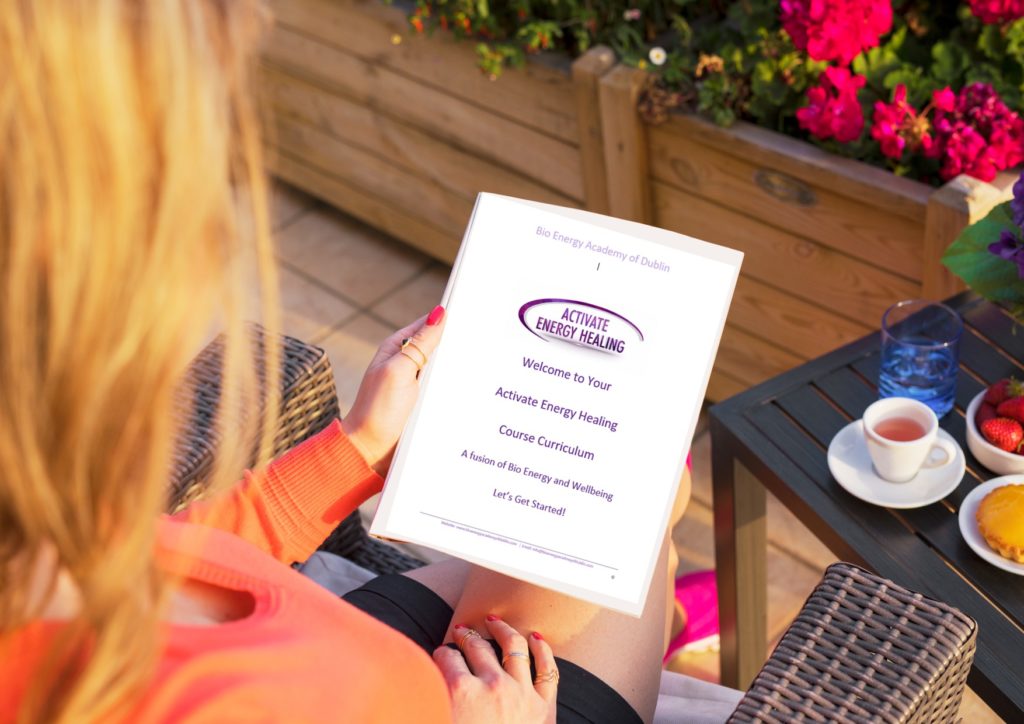 Bio Energy Level 1 Activate Energy Healing Guidebook    (€245 Value)
This programme comes with a downloadable text version of the video trainings so you can follow along or take it with you and read on the go.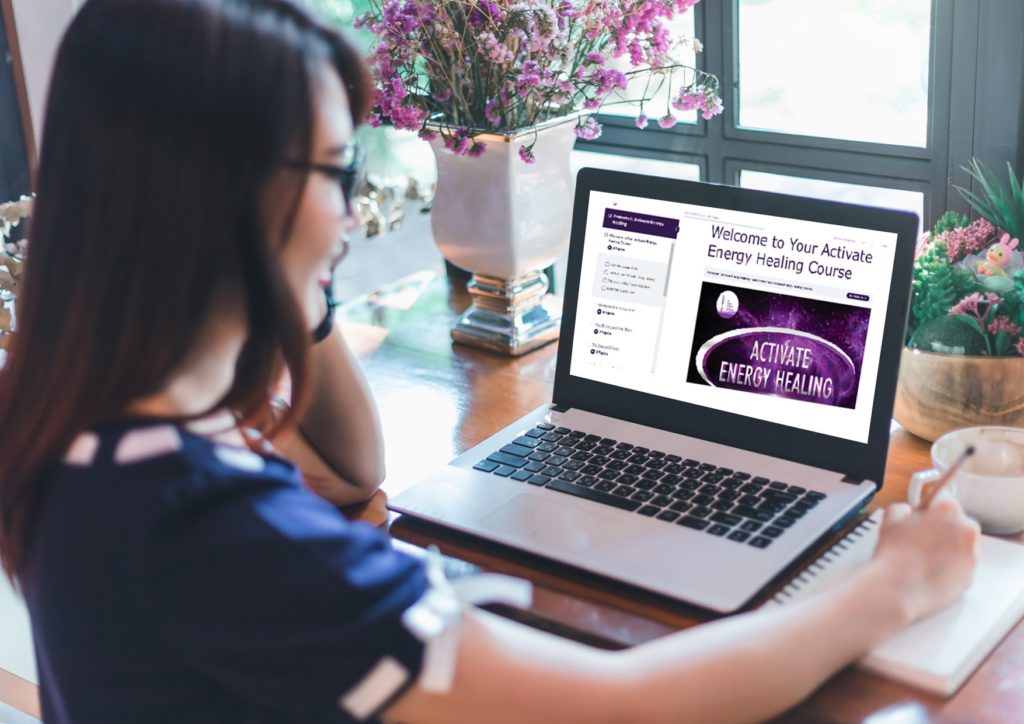 Private Online Community Access       (€123 Value)
This programme also gives you 24/7 access to our private Facebook community, where you can ask questions and join in the discussion about Bio Energy Level 1 Activate Energy Healing.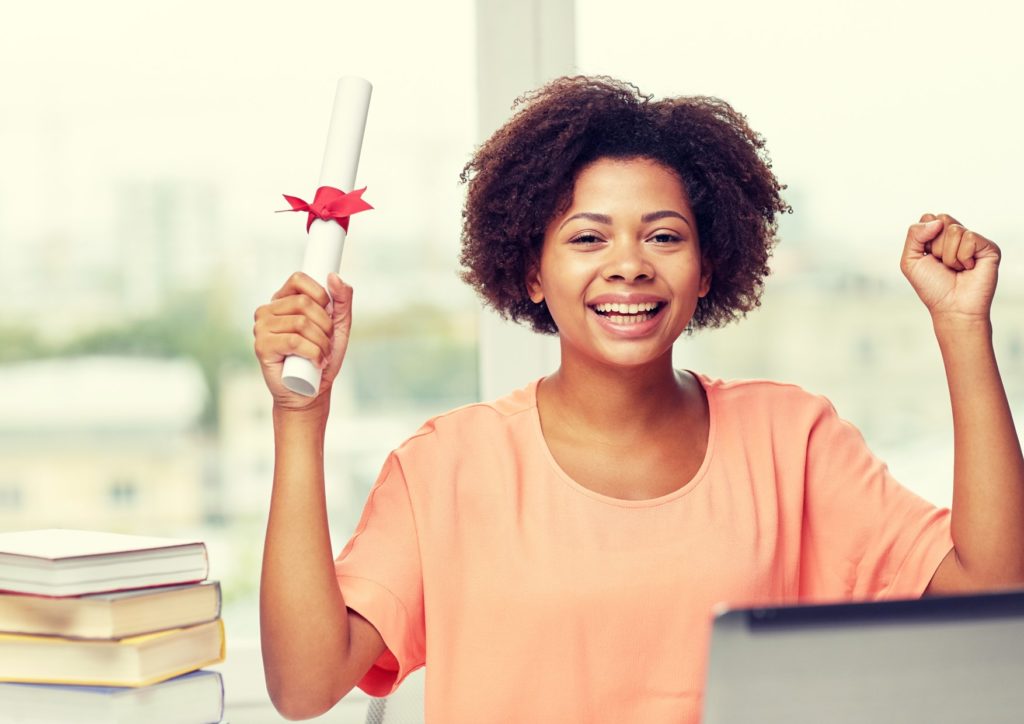 Bio Energy Level 1 Activate Energy Healing Certification Available  (€134 Value)
Want to share your newfound skills with friends and family? Complete the quiz at the end of each lesson and earn a certificate upon completion.
* For personal use with friends and family only. Not for professional commercial practice.
This offer is perfect for you if you want to:
Learn the skills to support the activation of your innate healing system
Fully understand how the body and energy field interact and are connected
Have more control over your health and well being on a day-to-day basis
Boost the results of existing medical treatments and well being practices
Release past trauma, stress, environmental toxins, food intolerances, and negative emotions
Help family and friends with all of the above
Buy Now And Save €49 Off The Regular Price!
(Or two payments of €194)
Frequently Asked Questions
Will I be able to use this material straight away?
Yes. The information in Bio Energy Level 1 Activate Energy Healing is practical and applicable. I encourage you to practice what you've learned as you go through the lessons.
How does what is taught in Bio Energy Level 1 Activate Energy Healing benefit me and others?
This program will enable you to bring balance to the energy field and physical body of anyone you practice this treatment on, including yourself.
Does this program equip me to practice this commercially?
Bio Energy Level 1 Activate Energy Healing is structured in a way to enable you to work on family and friends only. To practice commercially, please see our full Bio Energy Diploma course.
How long are the video lessons?
Each video lesson lasts an average of 6 minutes with practicum that lasts around 40 minutes.
Do I need to have any experience in order to complete this program?
No prior experience is needed. We start at the beginning and take you through the basics of energy work and bring you on a journey with this training that enables you to use the content and practice Bio Energy on yourself or friends and family straight away.
Do I need to have experience of energy work or know about energy to take this course?
We take you through this course in a step-by-step way, starting at the basics and building up from there. Whether you're an expert in energy or have little to no energy knowledge, this course is for you. The course is structured to fit the model we use with energy work, so everyone starts at the foundation building blocks and builds up from there. As you go, you'll grow in confidence and ability.
What happens if I have questions?
You have access to a Facebook group as part of this course. This link will be sent to you in the welcome email and is also available on your course introduction page. You'll also find contact information for us in the course platform.